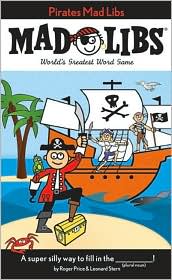 I want to thank everyone for participating in the D100D Mad Libs Contest! That was A LOT of fun! No doubt I'm going to do it again soon. If you haven't taken a minute to read through them, there are some really funny entries. And since this wasn't really a challenge, I had my trusty first mate pick from a hat, and he picked the number 17. Which means:
WINNER:
Kitten with a Whiplash I was pretty happy about this because your clandestine glandular Civil Libertarian filled with deflated kangaroos made me laugh quite a bit. I also have to say I'm mighty fond of Paradox's obese satanic paperclips. I loved a lot of these - and so this will certainly not be the last time we will be playing. :) Again - thanks so much for coming around and playing with us! This has been so much fun! I'll be back again at 9pm to announce the winner of the Random Vegetable Contest, all going well...I haven't even had a minute to look through them! I bet they're awesome. There's still one ongoing contest if you want to win a SIGNED COPY of
The Dust of 100 Dogs!
10 Words Contest
- Deadline Sunday February 1st 9PM EST. Have you signed the Guest Book? ------------------------------------------------------------->