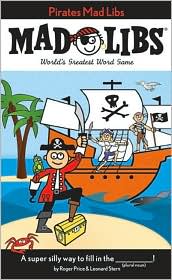 Here's the deal. We're going to play a round of
D100D
Mad Libs. (The game where you fill in the blanks of a story with your own words, and we see who can come up with the silliest story passage.) The tricky part is: you give me the words first, and
then
you find out the sentence they fit into. So - I need 15 words from you in order to play this game. In the comment area, leave me a list of words in this order. Don't forget your email address!
Time period (like two days or two centuries or two hours)
Verb
Plural noun
Adjective
Noun
Verb
Noun
Noun
Adjective
Adjective
Noun
Adjective
Noun
Adjective
Plural noun
DEADLINE for the Mad Libs Contest is Midnight TONIGHT! (That's 11:59:59 EST Saturday Jan 31st.) Tomorrow morning (Official D100D Launch Day) I'll post the passage, and figure out who made the silliest sentence with their words! PRIZE: A signed copy of
The Dust of 100 Dogs.
There's another contest going on, too -
go here to enter!
Good Luck! I'll be back at 5pm with a post you won't want to miss. And have you signed the guest book yet? ------------------------------------------>